A LUXURY VACATION RENTAL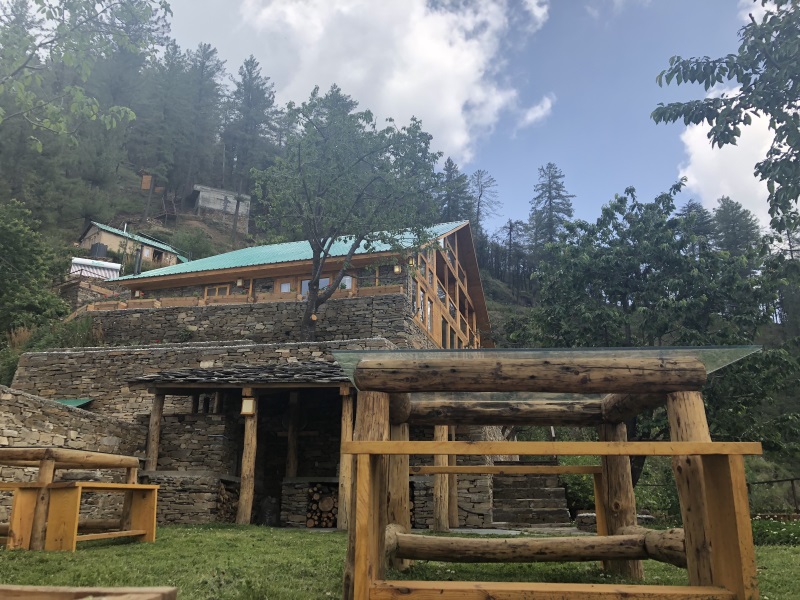 Skyline is developed with a focus on experiential hospitality, regard is awarded to preserving the land and landscape which allows for experiencing real and up close life in the Himalayas.
Breathtaking 180-degree panoramic view of the majestic western Himalayas, morning walks through the orchard and the sight of the rising moon from behind snowcapped mountains in the evening will all make your stay at Skyline a memorable one.
APPROACH
A three kilometer drive through thick deodar forest from Narkanda gets you to the closest road head to the resort. Since the resort is exclusively located within a well-planned apple and cherry orchard, guest will be required to walk 60 odd meters through the orchard to reach their accommodation.
We will take care of your luggage from the vehicle you disembark.
The property is not wheelchair accessible.
ABOUT NARKANDA
Narkanda is a town situated at an altitude of 2708 meters on the Hindustan-Tibet Road (NH 22) in Himachal Pradesh. Located at a distance of about 65 km from Shimla, Narkanda is the biggest travel hotspot in the Queen of Hills. Narkanda is known for the best powder snow for skiing in the world and is the gateway to the Apple Valley of Kotgarh.